Today we are going to look at why a direct sale of a property might make more sense than doing a traditional, old school, listing with an agent. To be sure, when we say "direct sale" we mean to a home buying company like Liberty Home Buyers. If you are interested in doing FSBO, do yourself a favor and check out our post here
So, you want to sell your house in Killeen? If so, have you considered all of the selling options available to you? Often times, people disregard selling to a private company like ours because they believe listing is the best way to sell, or at least the one they are most familiar with. However, in many situations, selling directly will be more beneficial and in reality, the price difference (once you account for holding, commission, repairs, etc) can be pretty minimal. Below we list just a few of the occurrences in which a home seller may be better off avoiding the Central Texas MLS.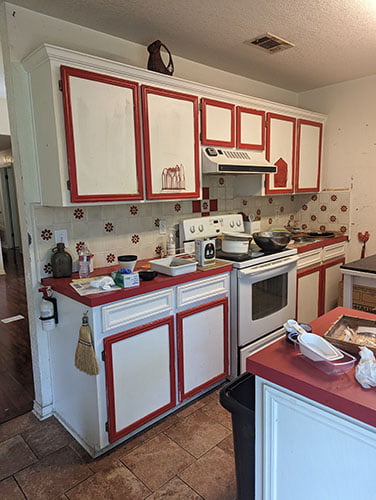 You Inherited An Unwanted House / Probate
When people inherit a home, it isn't always expected. More than that, there can be some surprises waiting. Often times homes are in worse condition than you initially thought or there wasn't much estate planning in place. You don't always have the time to consider probate costs, repair costs, or suddenly having to be responsible for the taxes and mortgage. When you inherit a house, especially one you don't wish to keep, a direct sale can be a fast way to quickly liquidate the property and avoid having to spend too much on it.
We have a few options we can go over depending on your exact situation but often an affidavit of heirship can help you achieve your goals quickly. We have a great title company (that just so happens to be a law firm as well!) who can help get this done quickly and easily. So long as all the heirs want to sell!
You Can't Afford The Repairs
If a house needs a lot of repairs, it doesn't usually make sense to spend a lot of money trying to fix it before putting it on the MLS. Repair costs can snowball and if you try to fix everything and list it you could find yourself out a good amount of money upfront. This can be really difficult if you are out of state or even just out of town. If the repairs are too daunting and you need a fast and fair way to sell your Killeen house, we may have a solution for you
Your Investment Property Isn't Paying Off
Not every investment is a good one. Both novice and seasoned investors can find themselves stuck with a property they wish they hadn't bought. Maybe the property isn't attracting good tenants and you're tired of chasing rent. Maybe the house seems to need one repair after another, causing you to go into the red when looking at your financials for the property. No matter what the issue is with the house, the longer you hang onto it, the more money you are losing. The most common scenario we see is young military families who PCS and then have a property manager renting the house. Eventually repairs and bad tenants take their toll and folks are looking for a way out. We are here to help!
You Found A Better Opportunity
When a homeowner finds another property that is better suited for them, a direct sale will allow them to close right away, liquidating the old property and giving them the opportunity to purchase another. Don't miss out on the perfect property because you decide to list your current house and aren't able to sell in time.
You're Worried About Foreclosure
You may be trying to figure out if I can sell my house in foreclosure and if so, it's probably in your best interest to sell your house as quickly as possible. The last thing you want is the bank to take your home with nothing to show for it and you may even be able to get a little cash… or at the very least save your credit! Your credit will almost certainly be damaged and after everything you've paid toward the house over the years, you could walk away with nothing, maybe even debt if they come after you. Selling your house to Liberty will ensure you are able to sell the house quickly while still getting a great price for it. A fast sale of your Killeen house will stop the bank and save you from the headaches and hassles of foreclosure. We can get a payoff ordered through the title company and take it from there!
You Are Getting Divorced
While every situation is different, oftentimes an ex-husband and wife aren't thrilled to have to work together to sell a shared property. Problems from within the relationship can spill over and affect their ability to sell the house. By working with a direct buyer, the former couple will receive a fair price and be able to close in a matter of days as opposed to months down the road. They will be able to put things behind them more quickly so they are able to move on.