Your Local Home Buyer Team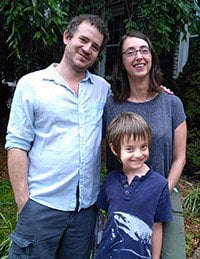 Hi everybody, my name is Dominic Mauro, I am the owner here and Liberty Home Buyers is my baby!
Liberty has been a long time coming… My background really does run back to my teens when our family ran fire remediation, carpet installation and Seascape Custom Homes in Houston and Galveston.  I admit, most of those days I was lucky to be allowed to hold a hammer (and for good reason!) but I did learn the business from the ground up… usually because I was scrubbing it!
Since then I have run several successful restaurants, made wine in California (fancy!) and worked sales operation at various levels in the beverage industry before returning to Texas.
We are a local, family owned company and all of the phone numbers, emails and reviews are real.  Heck, most of the time when you call you will reach me directly, which is very important to me.
My goal is to listen and learn with every homeowner I meet with and do my best to create true win-win solutions and help them out of their sticky situations, whether that is foreclosure, owning a burdensome property, inheritance, or anything else.  I come from a background of service and believe that helping people is the most important thing I can do.   At Liberty Home Buyers, we focus on providing you with a solution to your situation so you can move on to the next great thing in your life.  I look forward to hearing from you!