As a homeowner in Killeen, Texas, one of the last things you want is to lose your home. Unfortunately, circumstances such as job loss, medical bills, or divorce can lead to financial struggles that may make it difficult to keep up with your mortgage payments. If you fall behind on your payments and your mortgage lender begins the foreclosure process, you may be forced to give your house back to the bank in Killeen, Texas. This situation can be stressful, and it can leave you without a place to live. Additionally, it can have long-term consequences such as a dramatic and long-lasting impact on your credit score, making it harder to secure a loan for a new home in the future.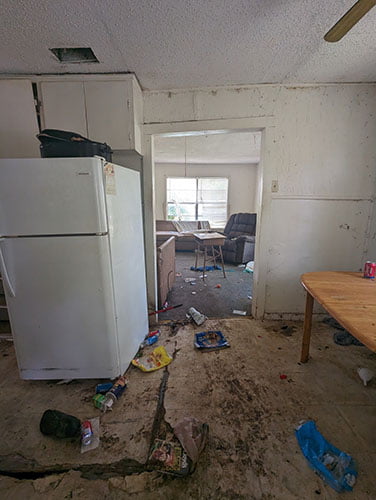 At Liberty Home Buyers, we understand that life happens, and we're here to help you protect your Killeen home from foreclosure. Whether you're struggling with a job loss, medical bills, or other financial hardships, we can offer you a solution that will help you get back on track to financial solvency. In this blog post, we'll discuss the foreclosure process, your options for avoiding foreclosure, and why selling your house to a professional real estate investor like Liberty Home Buyers may be the best solution for you.
Understanding the Foreclosure Process in Killeen, Texas
The foreclosure process can vary depending on the state where you live and the type of mortgage you have. In Killeen, Texas, if you miss a few mortgage payments, your loan company will start sending you notifications and warnings. If you fail to pay back the missed mortgage payments, the loan company may put your home up for public auction. How long you can stay in your house after it is sold in the auction depends on the state where you live. At some point, however, you will need to find a new place to stay.
Your Options for Avoiding Foreclosure in Killeen, Texas
Fortunately, you have options for avoiding foreclosure in Killeen, Texas. One option is to work out an arrangement with the loan company called a "deed in lieu of foreclosure." This is when you hand over ownership of the house to the loan company so that they save the money they would spend on foreclosure proceedings, which can be significant. And you get to avoid having a foreclosure listed on your credit rating. This really is the single best option that most people don't explore. If the bank is going to foreclose this gives you a structured and for less stressful option for moving on.
**** However, there is another option! If you have owned the home for more than a few years or put down a down payment it is very possible that you have enough equity to sell your house before it's lost at the auction. If your loan is paid in full, there will be no more penalties against you, and your credit rating will not be impacted and you could even walk away with a little cash. At Liberty Home Buyers, we can buy your house in Killeen, Texas, even if it needs repairs. We're professional real estate investors who specialize in buying homes quickly and without hassle.
Why Selling Your House to a Professional Real Estate Investor is Your Best Solution
Selling your house to a professional real estate investor like Liberty Home Buyers may be the best solution for you if you're facing foreclosure in Killeen, Texas. If your house is in good condition and you're not in a rush to sell, working with a real estate agent may be a good option. However, if your house needs repairs or you need money fast, selling to an investor may be your best option. Here are some of the benefits of selling your house to Liberty Home Buyers:
We buy houses in any condition – no repairs needed.
We can close on your house in as little as seven days.
We pay cash for houses, so you don't have to worry about waiting for bank approvals.
We offer a hassle-free selling process – no need to clean up or stage your home.
We can offer you