Want to sell your home fast in Killeen (or Temple, Copperas Cove, Belton & Harker Heights) but aren't sure how to pick a home buyer?  Dealing with an inherited property, foreclosure, taxes, repairs or another stressful situation?  How do you pick between all the choices…
We Buy Ugly Houses, We Buy Orange Homes, We Buy Bird Houses… you name it!
Best Seinfeld voice… Who are these people?  Is there a Nigerian prince who wants my social security number waiting around the corner?  Fortunately, none of the above, at least as far as the vast majority goes.  In fact, while there are a few bad apples out there (just like in any business) the vast majority of us are working hard to take care of the people we meet and yes, ultimately make a little money.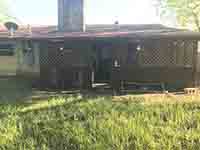 ---
In a lot of ways, I think it's pretty similar to being an agent, just with a different target market.  We still have the goal and responsibility to try and create a win-win situation!
---
That said, I have done a quick roundup of questions curious homeowners ask me all the time and while it's not an exhaustive list these are definitely some things I think help clear up concerns and get homeowners on the right path to getting their home sold quickly.
Are These Home Buyer Companies Legit?
As I mentioned, for the most part the folks you see listed in ads and at the top of Google are pretty legitimate.  Obviously, you may get along better with some rather than others but that's a little hard to define sometimes. A few tips though….
#1. Be wary of anyone who makes you an offer without seeing your house.  While we all have to do this sometimes, I always recommend working with someone who is local and can look at the property, talk with you about the situation and use that information to make an appropriate offer.  Otherwise, you are potentially getting an offer that won't hold up or is too low.
#2. Trust your gut! If something doesn't feel right then don't do it.  I highly recommend asking for RECENT references and checking online reviews.  We put several video reviews on our site so you can see what real people have to say when we buy their houses and I highly recommend you look for similar signals with anyone you work with.  
On that note, I would recommend avoiding some of the larger companies (think "We Buy Ugly Houses") as they are often not local or are part of a franchise.  That's not bad in and of itself but it definitely means quality can vary from branch to branch and they have a lot more overhead which equals lower offers for you.  Also, most of these companies aren't really looking to buy houses and they sell your contract through a process called "wholesaling".  While there's nothing inherently wrong with that, it almost guarantees you a lower offer.
How Do You Come Up With My Offer?
Whenever you go through the process with a home buyer (even us!) I recommend always asking how they came up with their offer.  We always use a specific formula and adjust for anything that comes up when researching and viewing the property such as necessary repairs.  If someone is hesitant to explain how they came up with an offer, run!
Basically, we figure out the value of the home all fixed up and then deduct for repairs, costs and the profit we need to keep everything moving.  This price is somewhat lower than a listing with an agent *but* there is definitely a difference in speed and convenience and unlike a traditional sale there are no unexpected fees, commissions, repairs, etc.  What you see is what you get!
Also, if the house needs quite a few repairs an investor offer will actually often be pretty close to an old fashioned listing once you account for all the fees and commissions.  FYI, we created a handy infographic of how we make an offer if you find that helpful.
The real deal, brass tacks, no BS answer is that you take about a 20 percent hit when you sell to a home buying company versus what you could get if you fixed it up completely and sold it on the market.  That 20 percent covers the small fees, holding costs and ultimately the profit we make on the house.  
This post is continued in Part 2 of The Truth About "We Buy Houses Fast" in Killeen.  See you there!