Welcome to our blog post roundup, where we delve into a treasure trove of underrated articles tailored specifically for Liberty Home Buyers. Whether you're a first-time buyer or an experienced investor, this collection aims to provide you with valuable insights and lesser-known strategies that can enhance your home buying experience. Within these pages, we'll explore topics ranging from finding a trustworthy home buyer to navigating properties that seem challenging to sell. Additionally, we'll discuss how our services can assist you during divorce and foreclosure situations, while also sharing tips on securing the best possible price for your home.
I will give a small synopsis for each article but the real meat is in the links so get clicking!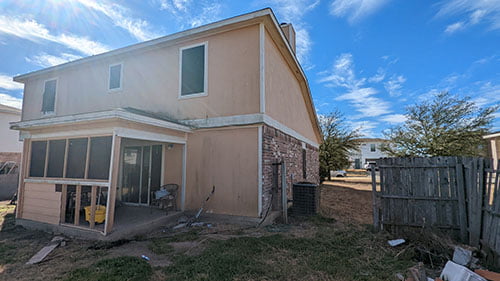 Building Trust: Finding a Home Buyer You Can Rely On
One of the most crucial aspects of the home buying process is establishing trust with your buyer. In this article, we uncover the key elements to consider when seeking a reputable and trustworthy buyer. We'll explore strategies to verify their credibility, such as checking references, researching their track record, and assessing their communication skills. By understanding how to identify a reliable home buyer, you can proceed with confidence, knowing that your interests are protected and your transaction will be handled professionally.
The truth about home buyers – This is a good place to start if you are considering an investor but aren't sure of the process. Part 2 is here.
What to look for in a home buyer – Some more info on what a good local homebuyer can provide for you
The Investor Advantage: Understanding the Role of an Investor vs. an Agent
In the realm of home buying, it's essential to distinguish between the roles of an investor and an agent. In this article, we'll explore the key differences and advantages of working with an investor when it comes to buying or selling a property. We'll delve into the investor's perspective, discussing their ability to provide quick and flexible transactions, their knowledge of the local market, and their expertise in identifying potential investment opportunities. Understanding the unique benefits an investor brings to the table can help you make an informed decision when selecting the right professional to assist you in achieving your home buying goals.
Advantages of using an investor over an agent – This is a nuts and bolts set of an examples of when we can help vs a traditional listing as well as some scenarios where you might actually be better off with an agent.
What a sale will cost you in the local market – I think many people don't realize the costs of even the most straightforward on-market sale and can be hit with a bit of sticker shock
Unlocking Potential: Handling Properties That Won't Sell Easily
Some properties present unique challenges when it comes to selling. In this article, we tackle the issue of "hard-to-sell" homes and provide practical advice on how to navigate this situation effectively. From staging techniques that highlight a property's best features to exploring alternative marketing avenues, we'll offer creative solutions to attract potential buyers. By thinking outside the box and implementing proven strategies, you can increase the chances of selling even the most challenging properties in the Liberty area.
Selling a house with tenants – This can be tough as a house with tenants often won't sell on the open market. Explore some ideas to help, including working with an investor
I'm relocating and need to sell ASAP – Coordinating a sale, move and possibly even a new home purchase can be daunting!
Why won't my house sell – Some ideas that may be holding your property back
Beyond Difficult Times: Assisting with Divorce and Foreclosure
Life can take unexpected turns, leading to challenging circumstances such as divorce or foreclosure. In this article, we shed light on how our services can provide invaluable support during these difficult times. We'll discuss the role of a compassionate home buyer who understands the sensitivity of these situations and can facilitate a smooth transition. Whether you're seeking guidance on dividing assets or need assistance with a foreclosure scenario, we're here to offer compassionate solutions that prioritize your well-being.
Help, I'm behind in my mortgage payments – This is our number one call and honestly, sometimes the solution is easier than it seems. Don't let the problem overwhelm you and get some great tips here.
What to Do if my house won't sell during a divorce
Deciding What to Do With an Inherited Property – If you are faced with figuring out what to do next with inherited property, particularly without a will, this is a good jumping off place.
Securing Your Home's Worth: Getting the Best Price for Your Property
Maximizing the value of your home is a goal shared by many sellers. In this article, we delve into effective strategies that can help you achieve the best possible price for your property. From showcasing your home's unique selling points to conducting thorough market research, we'll guide you through the process of determining an optimal asking price and negotiating with potential buyers. With our insights, you'll be equipped with the knowledge to make informed decisions that will benefit you financially.
Selling 101 – Some basic but great tips for getting your property sold
Owning the wrong home in Killeen – Here is an idea of what it can cost you to hold on to a house and some ideas on how to fix the situation
Conclusion
As you embark on your home buying journey, remember that there's more to the process than meets the eye. By exploring these underrated topics and implementing the strategies discussed, you'll gain a competitive edge and navigate the complexities of the real estate market with ease. Whether you're a first-time buyer or a seasoned investor, our goal is to equip you with the tools and knowledge to make informed decisions and achieve success in your home buying endeavors. Stay tuned for more valuable content, as we continue to provide expert guidance and insights for Liberty Home Buyers.